A M P E R E

| pegasus | mare | 2 years | 14 hands |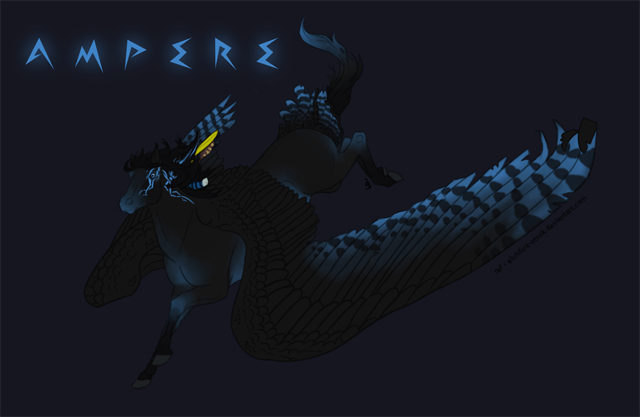 First to respond shall spar with her :)
This will be a judged spar, 2 attack posts each. Whoever can attack first and gets a closing defense (as always)
*Please be able to reply decently fast (within a couple days) as I would rather avoid this dragging on for a long time.
Setting:
Rotted Bog
Weather:
It's a tallsun morning, so warm but not unbearable yet. There is some fog, but visibility is still decent. No wind.
Specifics:
magic and companions allowed
---
The days spent wandering through this strange new land have begun to blur into once. What Ampere thought would be only a couple sunsets before Taz and Zar rescued her, had now seen a season shift into another. She was begun to fear that they will not come, that they cannot find her, or even (and this is thought only in the lonely dark of the night) that they aren't even bothering to look.
She tries to remain optimistic, happy that at least some shreds of her memory have returned and that she feels the familiar rush of her magic nipping through her veins and electrifying her every move. There had been a witch involved, and a curse, which dealt her the fate of awakening in Helovia, befuddled as to how and why she appeared in the glade of the Threshold. She recalled with a fond smile the stallion Djinn who she'd met and had well warned her of the kingdoms here, far too serious for their own good.
Perhaps while she spent all her time exploring and waiting, she should at least make a name of herself. It was not uncommon for her to depart a land once everyone was shouting her name - a pity it was never with love and joy, but always torches and pitchforks. She really needed a new PR rep.
So it is the dashingly attractive and hopelessly lost mare finds herself zigging, zagging and running in circles around this dismal swamp. The stench is repulsive and the scenery little better, but she is at least happy to be rid of the flies and reveling in the cover of fog shielding away the awakening sun. She busies her mind by leaping from island to island of land, trying to avoid letting even a smidge of her hoof touch the stagnant murk. If she did she supposed she'd just have to visit Gaucho in the Throat again to take another bath.
Smirking, Ampere began to sing a soft melody to herself as she skipped around, churning sparse shrubs into electric orbs as she went just for the hell of it. She was feeling rather fresh this morning, which showed in the occasional twists of her hooves as she tested her kicks to the air. It had been a while since she'd sparred with Taz or Zar due to their absence, and she began to worry she'd lose all her talents soon.
Between her song she calls out to the dead that bloatedly bob here, thinking herself quite alone in regards to the living. "I'll fight the next horse I see!"