OPHELIA </style>
Blame my cloven hooves, if I sink what does it prove?
I'll always be your prey</style>


Ophelia was not stupid. She knew that she was missing a large part of her life in her memories, but she did not question their dismissal. Something about the lightness of her heart and the feeling of rebirth made her not want to question who she had been. What if she had lived her life as a monster? What if this was her chance to set her life on the right course? What if something so terrible had happened that she lived broken? Better, she thought, to ignore what was never going to return and start fresh. She looked up at the bright, blue sky over head, closing her eyes and letting the song of the birds dance in her tulip ears.

A smile moved over her lips as her thick, white coat soaked up sun. She was started to shed, so the mare moved to a tree to rub her sides against the rough bark, peeling off layers of white undercoat. Winter must have been hard if she had grown so much, thick hair, but she could not recall the season past. Nothing, even if she tried hard to search her mind, came forward. Everything she saw was white, filled with bright light as if some ethereal presence was blocking a part of her memories. The silver dragon that followed her around was welcome company, though she did not know his name. Had she bonded to him? She could not hear his thoughts, so she did not believe that was so.

The young mare folded her legs beneath her and let her body rest on the soft, young grass, closing her eyes once more. She let the warmth of the air overcome her and the beauty of her world wrap her mind in a loving embrace. No weight rested on her heart. No memories plagued her mind. The mare was free. Ophelia fell into a soft, subtle sleep on the grass, breathing rhythmically shifting her lithe figure. Long, pale tendrils of mane covered her arched neck and defined face, and her tail wrapped daintily over cloven hooves and long limbs. Everything was peaceful.

Tinek had lost everything. The silver dragon wept tears of snow as his bond-mate slept. He climbed a nearby tree to watch her from a distance with a heavy heart and confusion. Would he ever come back to her? What did he do to earn this fate worse than death? Those keen, two toned eyes looked at him with such... She did not remember him at all. For the first time in his short life, he was utterly and completely alone.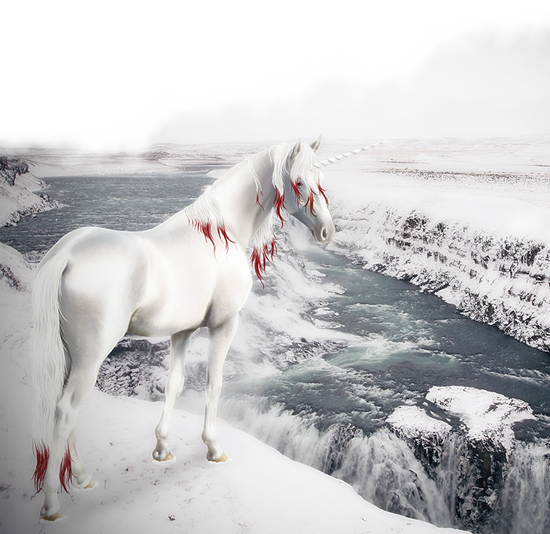 CREDITS: Boom Boom
[OPEN to anyone]