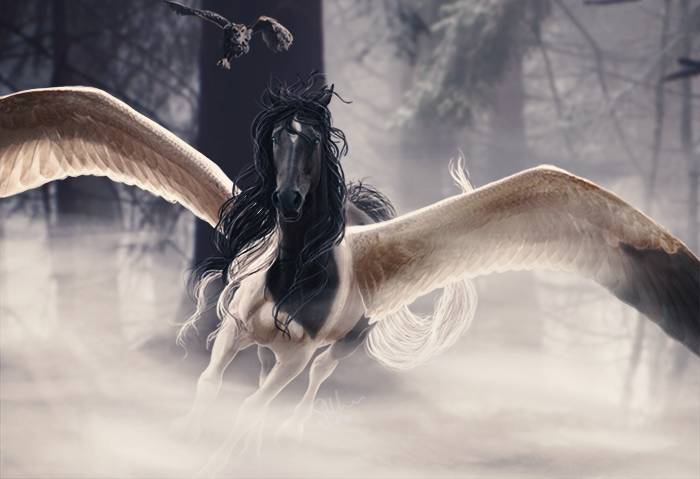 we heal with love,
Something felt different about her home, but the painted mare couldn't quite figure out what. Her gait slowed as she reached the iron gate at the border but her heart and thoughts quickened their pace. Hemlock flew around her, checking on the young Cypress where he was bundled up in the crook of Alysanne's wings and withers, in a nest made of brown feathers from the older (but smaller) owl and her own. Though Hemlock had been in a bad mood ever since the younger owl had hatched, he still was helping - a sign that made her feel hopeful.

But now their trio fell quiet and still as they approached the Edge - the two owls picking up on Alysanne's unease. Cypress began to hoot in small, whining cries - distressed and scared by the emotions he felt through their bond.

Her brow furrowed as she gazed at the forest that was her home, trying to figure out exactly what was different. It all looked the same… but she felt a growing sense of unease as she crossed over the border.

A cautious whinny escaped her, beckoning anyone that would hear it to come to her. The worry in her was rising, reaching levels that threatened to choke her. The list of those she wished to check up on to make sure they were alright was long indeed, but she didn't intend to stop until she found every single one of her friends and family and made sure that this fear was unfounded.

Surely, everything had to be alright… didn't it?

alysanne
@Amaris
and
@Sansa
and any! Come let Aly know the world is ending D:
| | | |
| --- | --- | --- |
| please tag Alysanne in replies | made by the lovely tamme | non-life threatening physical force is allowed at all times, but preference is to be checked with beforehand for any injuries |