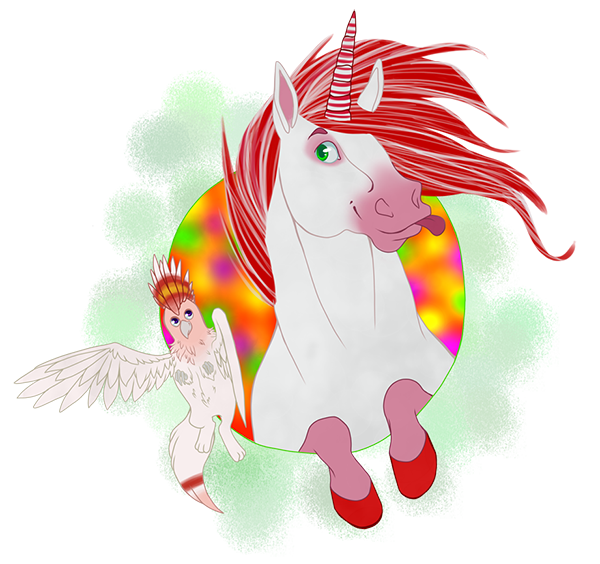 So like, these last few seasons have been INSANE. And by insane I mean, quite literally because I'm pretty sure I hallucinated that I was pregnant with Deimos' child at one point and it freaked me out and I was begging Jellybean to claw it out of me.

Which is weird, because that would be wonderful news.

I couldn't actually feel the fever breaking, one day I woke up and it was just gone.

Or so I thought, anyway. When I tried to stand up I fell right back over again and repeated this process four times. I was determined though! I hadn't felt the sunlight on my body ever since it had caused some serious problems last Tallsun and I was eager to feel both the light and feel the chill of the Frostfall air.

I was very eager to not melt. That was very important to me.

Jellybean was so beyond eager that she really was insane. She was screeching and hollering as she bounded toward the cave entrance, dancing around me in circles (which caused me to feel dizzy and fall back over).

Alright so I was bruised and my head was ACHING but I was upright and moving, though slowly, so I'll consider it an improvement.

Now, what had been going on in my beloved Basin since I had been sick? I found my way to the mouth of my cave and plopped myself down so that I was sitting because honestly, moving those 5 metres was a marathon and I needed a break. The sunlight was shining brightly down here and I just... closed my pretty little eyes and started to fall asleep where I was sitting.

Or I would've fallen asleep if Jellybean wasn't continuing to dance and bound around in the area in front of my cave and scream and COCK-A-DOODLE-DO and squawk and just generally announce that we were back.

It's the perfect time of day
To throw all your cares away
image credits
@Aisling
@Larue
(if you guys want)
and open to anyone else who wants to see how Johnny is doing!

magic and physical force permitted at all times
vigorous licking strongly encouraged
please tag in all posts