It was only natural for the youth to pry further into Helovia. To map the shoreline with a detail she would have to trace back numerous times, for the sake of remembering. With enough wandering, the profile of the earth as it sunk into the seas, would become a fathomable image she could hold in her psyche. No longer this strange and hidden world, tucked behind the multitude of faces and masks inhabiting its depths with kept secrets. Somehow, it would imprint on her – and she would find her way.
 
Time allotted the youth a brief reprieve. Reluctant to stray back into the shadows and lost yearnings of a childish heart, she plunged into curiosity and partook in the adventurer's spirit. A purpose she forced upon herself, now that the young one felt the impending gravity of her loneliness. Because it was tempting to fall back into the trap of mourning the dead, and pledging their silent allegiance to accompany one's path – ghosts that never spoke, friends that could never impart a single kiss. A fine line between the absences of light, compared to the weight, the soul strain of what that darkness could endue. It became a thing that absorbed all feelings, made her bones ache and her chest throb in empty cadence.
 
No more.
 
She sucked in the air to fill her lungs. Briefly closing her eyes, shivering underneath the veil of morning light – high, high into the sky. Soft streams trailed beside her, as the needle rays gestured about her dusky frame. Today, she would continue to map out this world of Helovia, make it tangible and, perhaps, an object, a thing for which she could conquer and prevail in the trials ahead.
 
As she neared the World's Edge – naïve to its exact location and borders – the mists covered the lands in hot, pink pastels and blood-tinged apparitions. The land disappeared in battle silk, wavering in layers above the steep earth with a tenacious presence. Was there truly land there, beyond the mists' hold? Ru pursued further along, until it became difficult to tell when and where she'd come from – without landmarks to hold her course. None besides the penetrating sun, legions away with its terrifying, hot yawn into day break.
 
Wavering, she pulled away from the mists – recovering the ocean. From afar the mists may have been a bubbling storm on the horizon, or an ominous omen – hiding some god's terrible form within its clutches. What to do…, her thought trailed, echoed, disappeared with the salt wind. The youth, the explorer and soon to be, one day conqueror, pursued the mysterious land. Shrouded and hidden in the early morn'.
 
Before breaching the mists she inhaled sharply. The color was so bright, so red and pink, it was as if she'd inhaled fire the moment she would break her breath. Ru had… more immediate concerns however. Her eyes widened, surprised, taken by the low visibility that her senses immediately kicked into overdrive. She could see absolutely nothing. And like some floundering, wide-eyed duckling took to her flight in a bumpy, rough coarse. Wavering as she fought to keep on going, despite losing the sense to detect anything ahead of her, below, all around…
 
She gasped, catching the cliff edge too late, struggled to stop her momentum forward as she pulled her forelimbs up to shield the impact. It wasn't too hard of a collision, considering she'd slowed before entering the mists. But her limbs caught and tipped her close to the earth. Wings flared to gather the air, collect its airy body for drag. Whether or not that helped or lessened the fall, Ru couldn't tell. Limbs skid along the surface of the earth a short distance. Before coming to a stop, those wings buckled out of fear, and snapped in tight against her body. The youth rolled once over – and lied there with ragged breaths.
 
You idiot! , she mentally cursed. Frowning, with a grimace on her façade. It burned, her limbs peppered with surface scrapes and blood. And then she snorted with another gasp, and grinned as she pressed her head into the soil. Eyes clenching shut.
 
You damned idiot.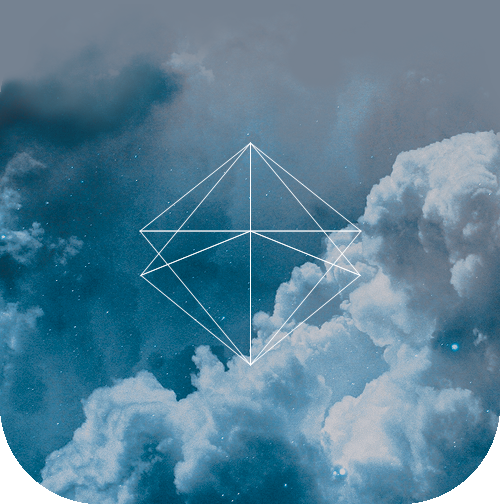 Image Credits
Very mild crash land! Open to any and all~
Permision to use any violence/harm; nothing that would cause immediate death