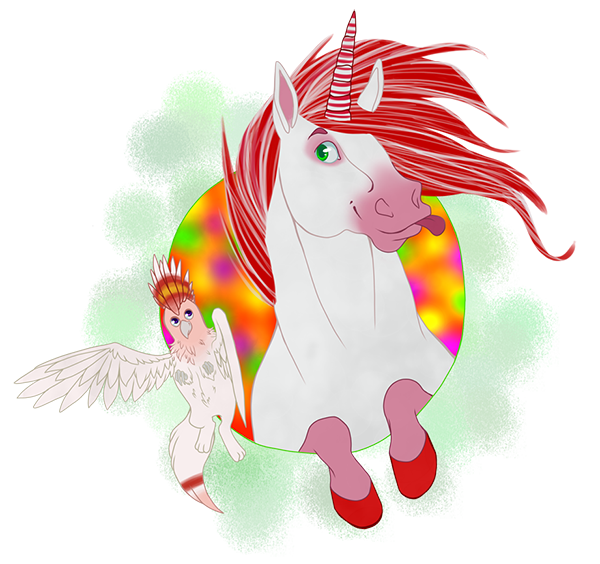 I don't know if anyone's been counting… but there's been a heck of a lot of foals born recently in the Basin. I know, I know, that winter was long and cold for everyone - and I'm not going to get up on a soapbox or anything because one of those foals is mine. Which is still pretty crazy for me and I'm totally not used to the idea that Larue used to be a little cell that came from my body and then slow cooked within Aisling for a while before POPPING OUT.

Actually there was no popping noise but that's still what I tell everyone.

Anyway, now that Larue was here and literally a sour little filly I thought I should help her make some friends! I've sort of become the unofficial official babysitter of the Basin anyway so it was really easy to find the moms and dads of the foals that I usually look after and ask them if they were interested in a little day camp thing! And then Tia - beautiful, sweet princess Tiamat - volunteered to help out too!

Now that spring has come around, hanging out in the open is a little more tolerable - there's barely any snow left at all and there are even some wildflowers starting slowly to bloom! With just a slight chill in the breeze, it's a perfect day for this! Jellybean and I are waiting in a clearing as discussed, a little bit of crafting materials in my bag and Jellybean is sprawled out on my back. Her tail hits my side with each wag and her excitement is mounting as the sun continues to rise. SOON!!

I honestly have no idea what I'm going to do but I've got some ideas and we'll see how it goes! I'm not exactly someone that needs to plan everything way out in advance.

Although if I did, I might have remembered to bring my own daughter already instead of waiting for Aisling to... Whoops.



It's the perfect time of day
To throw all your cares away
image credits
Welcome to Johnny and @Tiamat's day camp!!
tagging everyone that showed interest on the secret board, if there are other adults that want to lurk or join in they are more than welcome :D We're going to say that Johnny talked to all the parents beforehand and set things up for this day!
no post order, whenever it slows a bit I'll toss Johnny in again to stir things up - other than that, interact with each other and CAUSE TROUBLE <33
@Etziel,
@Virga,
@Vesper,
@Larue,
@Cortana,
@Bathsheba,
@Maui,
@Rein
<3

magic and physical force permitted at all times
vigorous licking strongly encouraged
please tag in all posts