VADIM
twisting your mind and smashing your dreams
blinded by me, you can't see a thing

He finds comfort in the room that is lit mostly by the glowing plant life that thrives under the ground, void of sunlight and fresh air. The greenish tint of the room reminds him of the lights that danced across the sky when he had spent his time living in the mountains on the outskirts of the basin. A faint semblance of home is all he needs. That and distance from anyone who might try to coerce him into a conversation that he was not interested in. Despite being underground he has gained weight. No longer does he look thin and frail as he had when he lived in the mountains and he has since lost the shaggy winter coat and beard that had kept him warm and insulated in the bitter cold. The abundance of food he has found in some of the underground caverns helped him to fill out his tall form, the outline of his spine and ribs are no longer visible and he is beginning to look the picture of a healthy stallion in the prime of his life. Some might even say that the mares would begin to fall all over themselves vying for his attention, but the stallion is not so vain that he would think so. In fact if any mare gave him the time of day he would be bewildered and wonder why.

Blunt teeth grab at the moss that covers the floor as he gorges himself because he is still in the mindset that if he doesn't eat now he won't eat later. He casually maneuvers around rocks that jut haphazardly from the ground, but there are some that he knocks his cloven hooves against as he walks. He only stops when his hoof knocks against a rock that doesn't feel like a rock. Vadim's ears tilt forward and his head shifts as his blue eyes search out the rock that is rolling gently across the moss covered floor. He chews the mouthful of moss and swallows it before stretching his neck out, nostrils flaring as he sniffs at it and finds that it doesn't smell like any rock he's ever smelled before. Its a scent he doesn't recognize, but there are a lot of scents he doesn't know.

The stallion steps forward again and taps the thing gently with his hoof. It rolls again and he raises his head, ears straining forward as he begins to realize that the 'rock' is shaped much like and egg, which he has seen plenty of eggs in his time traveling Helovia. Instinctively, the stallion looks around for whatever left the egg there, but the room is empty except for himself and the egg and he begins to wonder if it has been abandoned or if the mother is hiding. Rather than take the egg right away, Vadim, slips away into the darkness and waits for the mother to arrive, but after waiting for what felt like hours without anything showing up to claim it Vadim approaches it again.

His head tilts as he looks at it and he decides that it needs something soft to sit on so he begins to pull moss up from the floor and pile it up near a wall of the room. Mouthful after mouthful he piles up until he feels that the egg would be cushioned enough and then he goes back to the egg, nudges it with his muzzle and rolls it to the nest he has created. There he is sure it will be safe and warm until it hatches and can begin its life, whatever it is. His only desire is to see what is in the egg before it goes on about its life and he continues his own.

ooc:// open to anyone

"Talk."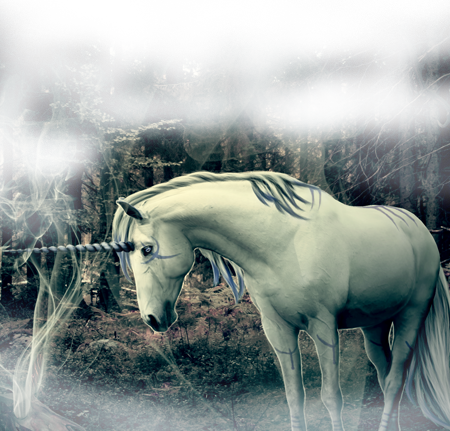 Credits