Users browsing this forum: 1 Guest(s)
World's Edge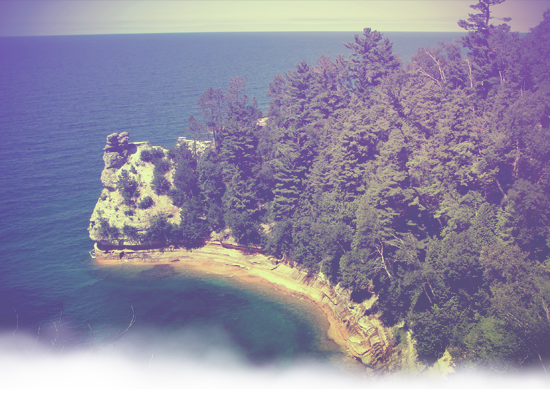 WORLD'S EDGE
To the northwest, the land turns to fertile green forests. Nearing the coast, the forest gives way to grass colored pastures which drop off suddenly to the sea. No beach exists in this land, only sheer, white cliffs fall to the ocean below. The trees here rise tall and majestic, scattered about natural springs which bubble sparsely from the ground in rocky beds. Much of these sights are lost amongst a veil of thick mist that rolls in from the nearby sea during morning hours. In some seasons the fog lingers even longer, giving this land an eerie feel. Best to watch one's step, lest feet forget their way amongst the mist and topple over the sheer edge. Now, a beautiful glass wall extends from the cliffs and outward with only a narrow slit in which to enter.
GOVERN
» Queens of the World's Edge «
Alysanne the Devoted | Lyanna the Windswept
(Clear Mind) | (Clear Mind)
» Currently Ranked Characters «
HERD LINKS
» Herd Information «
» Laws «
» Ranks «
» Crafts «
LOCATIONS of NOTE
» Mists of the Seer:
In the mists that pervade the land, images of events to come will appear, surrounding the Seer. During misty evenings, the Seer can request the Moon God to send snippets of the future.
» The Glass Spikes:
Terribly sharp glass spikes ranging from inches to many feet tall that span along the Edge's eastern and southern (non-cliff) borders. These vicious spikes are usually above the ground, protecting the border. However, they may be raised and lowered from the earth only by Leads and ranked Warriors. A black iron gate inset with a chromium lunar cycle at the Edge's southeastern border provides entrance to the herdlands.
Credits
World's Edge

Thread / Author
Replies
Views
Last Post [asc]
Forum Announcements

:: Final SWP & Helovia Closure ::
-
-

06-23-2017, 07:26 AM

No Magic Permissions
-
-

06-07-2013, 12:15 PM

Important Threads

1
4,307

0
3,129

0
3,368

0
7,508
Normal Threads

[P] The Divine, The Deviant, And The Damned (Pages: 1 2 )

20
10,257

[O] Of Wind

3
2,752

8
5,369

5
3,840

[P] torches

4
3,425

17
9,002

[O] some die young

9
5,666

[P] wild hearts

8
4,952

3
2,702

0
1,518

[RE] Dissolving mist

8
5,452

3
2,820

5
3,789

2
2,532

6
4,027

[O] begin again

1
2,011
New Posts

Hot Thread (New)

Hot Thread (No New)
No New Posts

Contains Posts by You

Locked Thread